griot apparel makes clothing for intelligent, creative + curious people leading independent lives around the world

founded to connect people with history + the arts by leveraging technology, biography + portraiture

heights + depths of humanity provide source material for our product line

subjects are approached in homage + jest

designs spark conversations between people online + in real life

interesting stories + new ways of thinking about what is already known

have fun being smart, knowledge is sexy + don't sleep with stupid people

if you like what you see herr you should see the whole collection

or if there's a person you think we should address suggest it

we're always looking to add depth to our team + vision

¿quieren trabajar + jugar con nosotros? send a proposition

si te gusta nuestro estilo <!-- Lockerz Share BEGIN -->usted puede compartirlo you should probably share it <!-- Lockerz Share END -->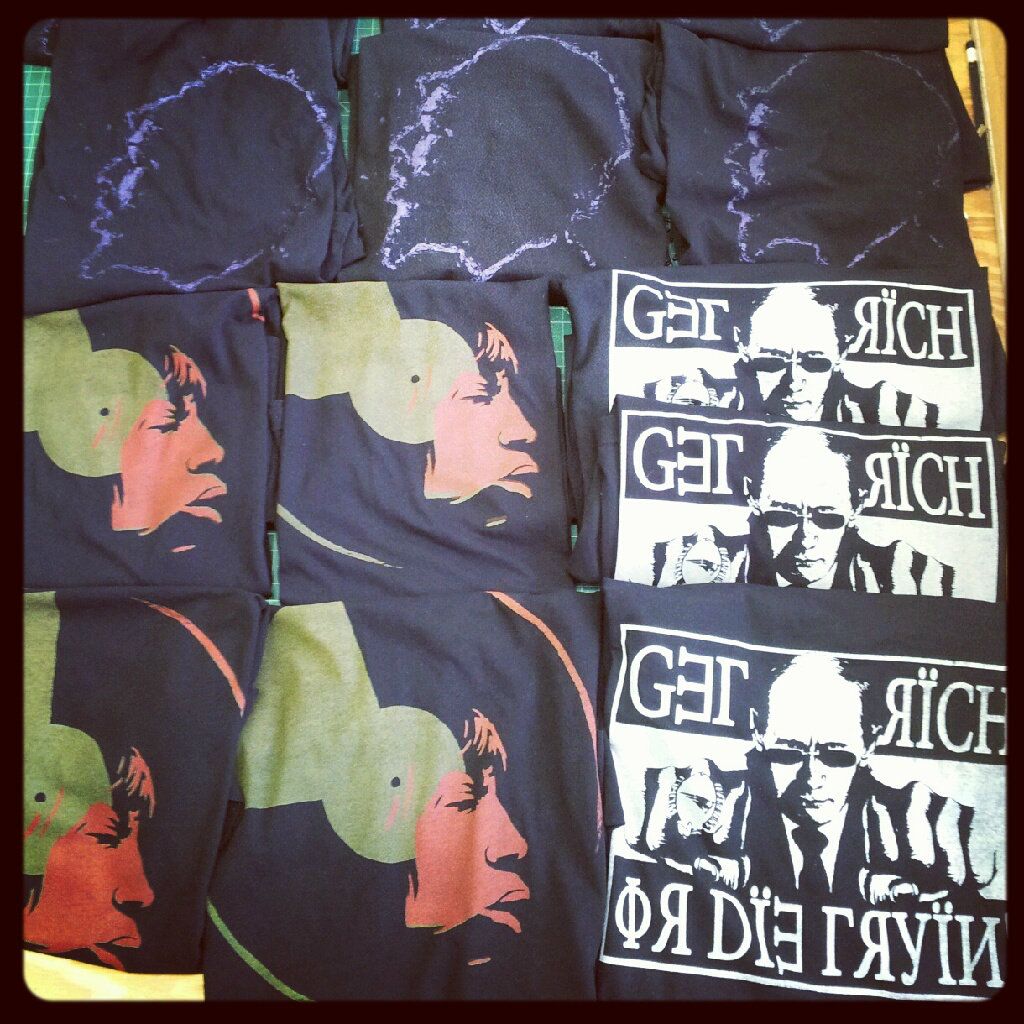 kevin selhi is managing director + co-founder. he studied philosophy + entrepreneurship at syracuse, oxford + columbia. he manages product, accounts + partnerships.

julia cocuzza is creative director + co-founder. she has degrees in illustration + painting from syracuse + brooklyn college. she runs design, operations + production. julia teaches at cuny.

christine rath is community director. she holds degrees in psychology + writing from columbia + brooklyn college. she runs community + contributes content + designs. christine teaches at cuny.

andres jimenez is communications director. he has a degree in graphic design from montclair state. he runs media strategy + visual communications + contributes designs. andres teaches at seton hall.